Just passed your driving test and now looking for a car? Sounds good – but heading out on the open road alone is a daunting prospect, so choose your new wheels carefully. Read on as we discuss the best cars for first time drivers.
It's a lovely feeling once you have passed your driving test. With your full licence safely stored in purse or wallet, you can appreciate the feeling of freedom, liberty and sheer happiness as you tear up your 'L' plates, jump behind the wheel of a car and to take the road on your own.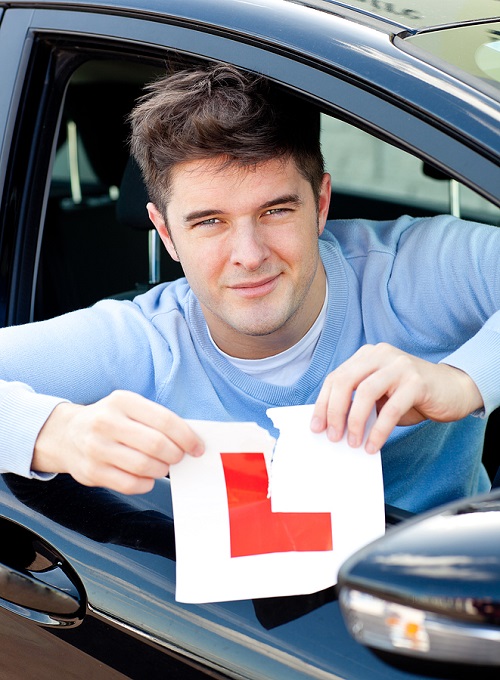 But it's just the beginning, of course. The dreaded examination might be out of the way for good (assuming you never fall foul of the law and are ordered to do a retake) but ahead of you is a world of experiences you have only just begun to take in.
Driving is hugely pleasurable but, operating a vehicle does not come without risk, and taking your first steps (or drives) on the road to car ownership should be done carefully and with respect.
One major consideration when you are first permitted to join the UK's army of private and professional drivers, is choosing a car. But not just any car – the right car for you as a first-time driver.
What should you look for?
Here are some of the things you should consider when thinking about buying your very first car.
Size: It should be a relatively small model – not too wide and not too long. There's no law against driving a massive estate or huge 4x4 when you have just passed your test, but it might not be your best decision.
Strength: It's worth finding something tough and well put together. As a beginner, you might make the odd mistake as you find your way and a robust car could be useful in this case.
Price: Unless you are incredibly wealthy you will probably have to join the rest of us and find something that is cheap to run. A cheap car is often the best car for a first time driver.
Style: You will want to find something that has a reasonable amount of style and good looks. Cars are generally beautifully designed today. And we all want to be proud of our motor… don't we?
Reliability: We have established that costs are important as a new driver, so you want to find a car that has a good track record for reliability. That way, you're not spending all your money on repairs and parts.
Economy: Another big motoring consideration is fuel, so look for something that is easy on the wallet when it comes to petrol or diesel use. An electric car is also an option but they are still relatively expensive to buy; new or used.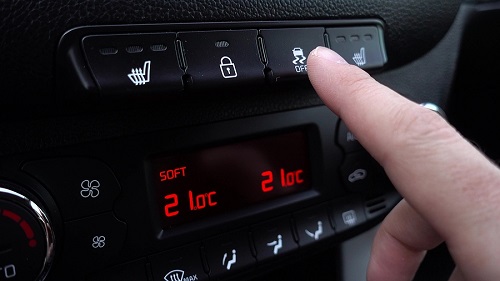 Safety: Modern cars are packed with safety, even the smaller, cheaper models, and they come with features such as airbags, anti-lock brakes and traction control often as standard. Look at cars that might offer you protection in an emergency, should you ever need it.
Insurance: You must have insurance to drive on a public road, so find a model that insurers are happy to offer sensible premiums on. They look at a car's performance, its cheapness of parts and its desirability (or lack of) among thieves. As a new driver you will already be penalised for your minimal experience, so finding ways to keep prices down as much as possible is hugely important.
PCP: Buying a car as a new driver doesn't mean you have to go for a used example. Looking for a great PCP finance deal on a new vehicle is an option and there are many around from the mainstream manufacturers and dealers.
Test: Before you buy any car, ask for a test drive and see if it suits you. Some drivers don't bother test driving their next car, saying that they all drive the same, or they know what they want and a test wouldn't change anything. But for a new driver, an exploratory spin round the block is imperative. Make sure you can reach all the controls and ensure the car feels 'right' for you.
History: Used cars will come with a 'history', even those bought from a reputable dealer, so it's worth checking that out too. MotorCheck's £9.99 'Single Check' will report on many issues including true identity, outstanding finance, if its colour has been changed, its MOT history, any manufacturer recalls and whether it has ever been used as a taxi.
Top 10 cars for first time drivers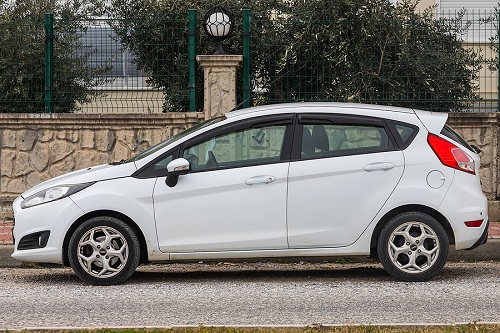 There are many cars on the new and used market that fit the bill described above, but here are MotorCheck's top 10 best buys for first time drivers. Get the newest or most recent model that your budget can stretch to. Not all of these cars are available new anymore: the Citroen C1, for example, is no longer being built. Insurance and economy figures are for guidance only.
Ford Fiesta
Insurance group: 10-15; Economy: 42-56 mpg
Vauxhall Corsa
Insurance group: 2-9; Economy: 48-51 mpg
Fiat 500
Insurance group: 5-13; Economy: 61 mpg
VW Polo
Insurance group: 3-15; Economy: 43-54 mpg
Citroen C1
Insurance group: 6-12; Economy: 59 mpg
Nissan Micra
Insurance group: 5-10; Economy: 42-53 mpg
Toyota Yaris
Insurance group: 3-11; Economy: 56-64 mpg
Skoda Fabia
Insurance group: 1-13; Economy: 49-55 mpg
Kia Picanto
Insurance group: 2-7; Economy: 52-59 mpg
Renault Clio
Insurance group: 4-13; Economy: 53-64 mpg
So there you have it, a breakdown of the best cars for first time drivers. If you need any more information, you can always contact our team.