If your car is more than three years old, it will need an MOT test – that's the law. So what does the MOT inspection check for? And how can you prepare?
The MOT check: unless you only buy new or nearly new vehicles, you will have to put your car through one sooner or later. Actually: make that sooner, because you are required by law to have this safety inspection once a year for cars over three years old, so it's never far away for most drivers.
Seemingly inconvenient and costly, MOTs are actually vital for everyone's protection as they ensure vehicles on the UK's roads meet required safety and emissions standards by weeding out cars and vans with worn or potentially dangerous components.
Introduced by the Ministry of Transport (MOT) in 1960, today the test costs £54.85 and is monitored by the Driver and Vehicle Standards Agency (DVSA) using a network of accredited garages and workshops.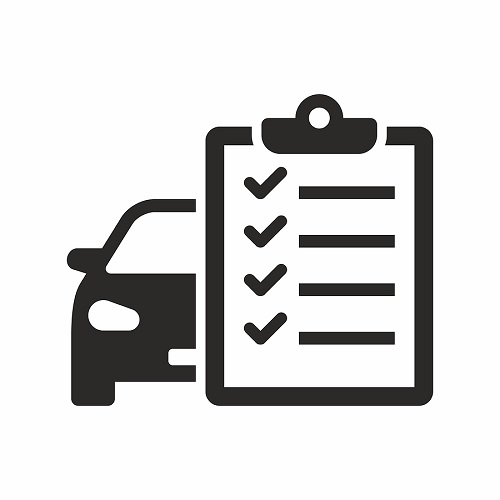 Technicians go through a list of check items and mark any defects found on a car as minor, major or dangerous. A minor listing does not necessarily mean a 'fail' but the fault should be repaired as soon as possible – the tester might add an 'advisory' note telling you to monitor that part. He or she could, of course, issue a 'pass', which is the outcome we all want.
Any 'major' or 'dangerous' listings will mean a fail and will have to be repaired before the car can be driven again. There are fines of up to £2,500 and three penalty points on your licence for driving a dangerous MOT failure. Failing to take the annual test at all could attract a £1,000 forfeit.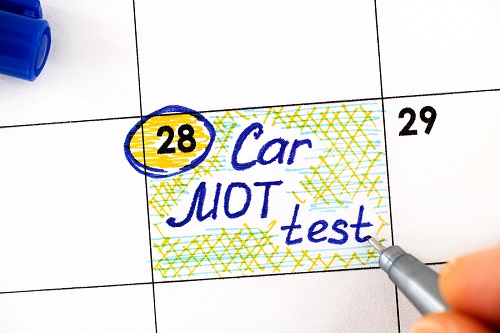 In among the things looked at in an MOT check are some specialist technical elements such as suspension, steering and electrics. But much of the test involves components that you can check and prepare for yourself. Maintaining your car generally and taking a little time to ready it once a year for its MOT will improve your chances of a first-time pass – saving you time and money in the long run.
MOT checklist
Simple things you can assess (and put right) on your car before having its MOT check:
Bodywork: A few small scrapes won't dent your chances of a pass, but body damage must not be serious, nor have exposed edges.
Exhaust: Testers won't like blown or leaking exhausts as this can affect a car's emissions output. Does your tailpipe sound like it's got a hole? Get it fixed.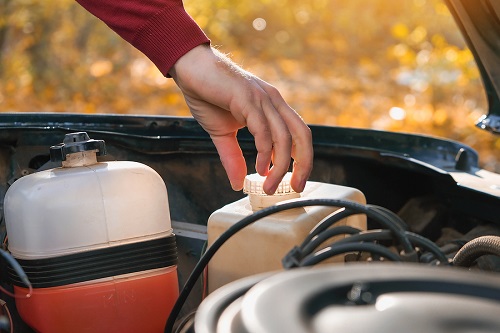 Fluid levels: No test can be carried out if there are insufficient fluid levels in the car and that includes fuel, oil and water. Fill everything up.
Horn: One of the simplest checks to do yourself. Does your horn work? If not, have it repaired so that everyone can hear it.
Lights: They don't just light up the road ahead; they are there to help you be seen too. That's why they're a major part of the MOT. Check and replace any bulbs that have blown.
Number plates: The lettering should conform to legal standards and the plates must be fixed properly, undamaged and clean enough to be read.
Seat belts: Must be unfrayed and undamaged. Make sure also that each one buckles up properly.
Tidiness: Ensure the car is clean and tidy. If an examiner can't reach somewhere he wants to look, such as the seatbelt mountings, he could fail the car. It gives a better impression too.
Tyres: Correct tyre pressures will be listed in your car's handbook and tread depth should be at least 1.6mm. Check tyres for signs of bulges, cuts or damage.
Warning lights: If any warning light is illuminated you'll fail the MOT. Now is the perfect time to sort out the reason for the dashboard alert.
Windscreen: You are allowed 10mm of chipped damage in front of the driver's side and 40mm anywhere else on the screen. Any worse than that and you should get some new glass fitted.
Wipers: Wipers must be undamaged and clear the screen properly without smears when it rains. They are not expensive to replace. Make sure the washer pump is working and has been topped up with fluid.
The MOT test is one of the items investigated in a MotorCheck 'Single Check'. The £9.99 history report will tell you if a car has passed its MOT and when it's due for the next one. It will also show previous MOT history of the vehicle including fail and advisory notices where available.
Of course, if the previous owner has followed any or all of the advice above, that final part should hopefully be quite short.
How do I check my MOT?
Simply enter the registration of the vehicle to check the MOT status and expiry date.
How often do I need to get an MOT check?
Typically, cars need an MOT test once they're three years old and then annually thereafter.
Can I drive my car if it fails the MOT?
If your vehicle fails its MOT, the rules surrounding whether you can still drive it depend on the nature of the failure and the status of your previous MOT certificate. Here's what you need to know:
Current MOT Certificate Still Valid: If your vehicle fails the test but the current MOT certificate is still valid, you can still drive the vehicle, provided it's not in a condition that's considered dangerous. If the vehicle has been deemed "dangerous" based on the MOT assessment, it's illegal to drive it until the necessary repairs have been made.
Current MOT Certificate Expired: If your MOT has expired at the time of the test and the vehicle fails, you cannot drive the vehicle, except to:
A pre-arranged appointment at a garage to have repairs done, or
A pre-arranged MOT test appointment.
Penalties: Driving a vehicle without a valid MOT can result in a fine up to £1,000 in the UK. If you're caught driving a vehicle deemed "dangerous", the fines can be substantially higher, and you could be at risk of receiving penalty points on your licence or even a driving ban.
Insurance Implications: Driving without a valid MOT can invalidate your insurance. This means that if you're involved in an accident, your insurance might not cover the damages. Driving without insurance carries its own set of penalties, which can be severe.
Vehicle Tax: In the UK, you can't renew your vehicle tax without a current MOT certificate.
Recommendations:
If your vehicle fails its MOT and is deemed dangerous, it's crucial to have the necessary repairs made immediately to ensure your safety and the safety of others on the road.
Always check the status of your vehicle's MOT before driving, especially after an MOT test.
Consider booking your MOT test ahead of the expiration of your current certificate. This way, if your vehicle fails, you still have time to get repairs done while the current certificate is valid.
Always be aware of local regulations and laws surrounding MOT, as these guidelines are primarily based on UK standards and might differ in other regions.