What is the V5 Certificate or Logbook?
The "Logbook", AKA the V5 Certificate (V5C)
The documentation certifying ownership of a vehicle will be in the form of a V5 Certificate. This document is also commonly known as the "V5C" or "Logbook". The document currently has 2 versions in circulation. Which document your vehicle will have depends on when the last change of ownership was completed or the age of the vehicle. The V5 Certificate is the official ownership document issued by the DVLA.
V5 Certificate Samples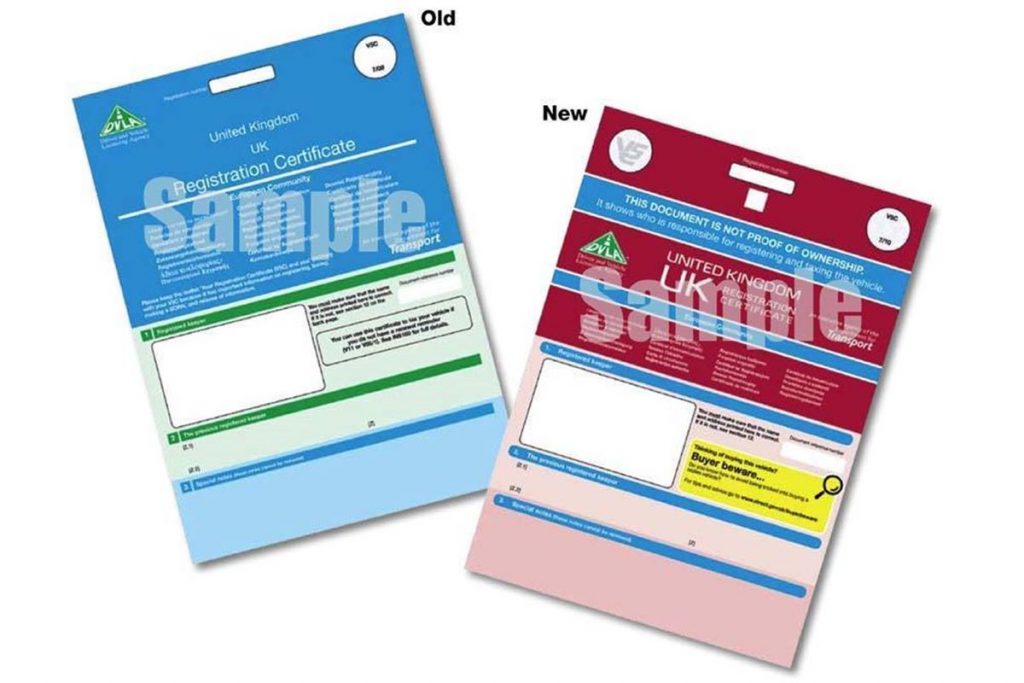 How to Apply
If you are the registered owner of a vehicle you may apply online for the logbook / V5C. You should receive your logbook after 5 working days. The service usually costs £25 and you can pay by credit or debit card. To apply online click here.
Lost or Stolen V5C
If your logbook / V5C has been lost or stolen you can apply for a duplicate logbook online.
Change of Address on your vehicle Logbook (V5C)
If you have changed your address you must update your vehicle log book (V5C). It is free to update the details on your logbook. You will need the registration number of your vehicle, the logbook reference number and a UK address. If you have all of this you can click here to apply.
If you cannot get a Logbook online
If your name or address have changed, the vehicle details have changed, you've bought / sold / transferred a vehicle or, if you did not get a logbook with your new vehicle then there are other ways to apply for a logbook.
Items to check on the V5 Certificate
If you are purchasing a used car you should check all of the physical attributes of the vehicle against those listed on the logbook. You should also check the VIN on the logbook against the physical VIN to ensure they match and also enter the VIN displayed onto your MotorCheck report to ensure it matches the VIN on file with the DVLA
For further information on the V5C document and how they relate to your car please click here.