Yes, we can but please be aware there are some limitations. If the vehicle you are checking has been licensed for use as a Taxi or Hackney in the UK it will have to have been registered as such with the local council. MotorCheck is the only vehicle history check provider to have access to data from over 300 local councils in the UK which includes over 2.4m vehicles recorded as Taxis or Hackney Cabs from 2005 to present day. Unfortunately since this data is provided on an individual council by council basis we cannot guarantee that the database is free from errors and omissions, nor can we guarantee that it covers all vehicles licensed as a taxi or hackney. However, ONLY MotorCheck will flag the possibility of a vehicle being previously licensed as a taxi or hackney in its checks.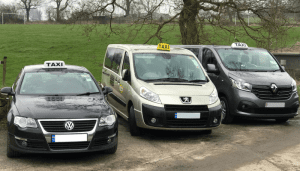 It is important to be aware of a cars previous usage status of a vehicle before purchase. A car which has been previously used as a taxi or hackney usually will have been subject to more wear and tear and should have higher mileage than a vehicle which has been used for social and domestic purposes. Therefore it should be depreciated in value at a higher rate than a car that has been used privately.
Start now with a Free Vehicle Identity Check.
Find Out
Was it previously licensed as a Taxi?
Was it previously licensed as a Hackney?
What other uses was the vehicle registered for?
Don't Regret It, MotorCheck It! - more reasons to use MotorCheck
Our affordable and easy-to-use reports save UK car buyers thousands of euro every week.
Check for evidence of mileage Clocking
Check for previous Write-off history and Condition Alerts